Vegetarian Stuffed Zucchinis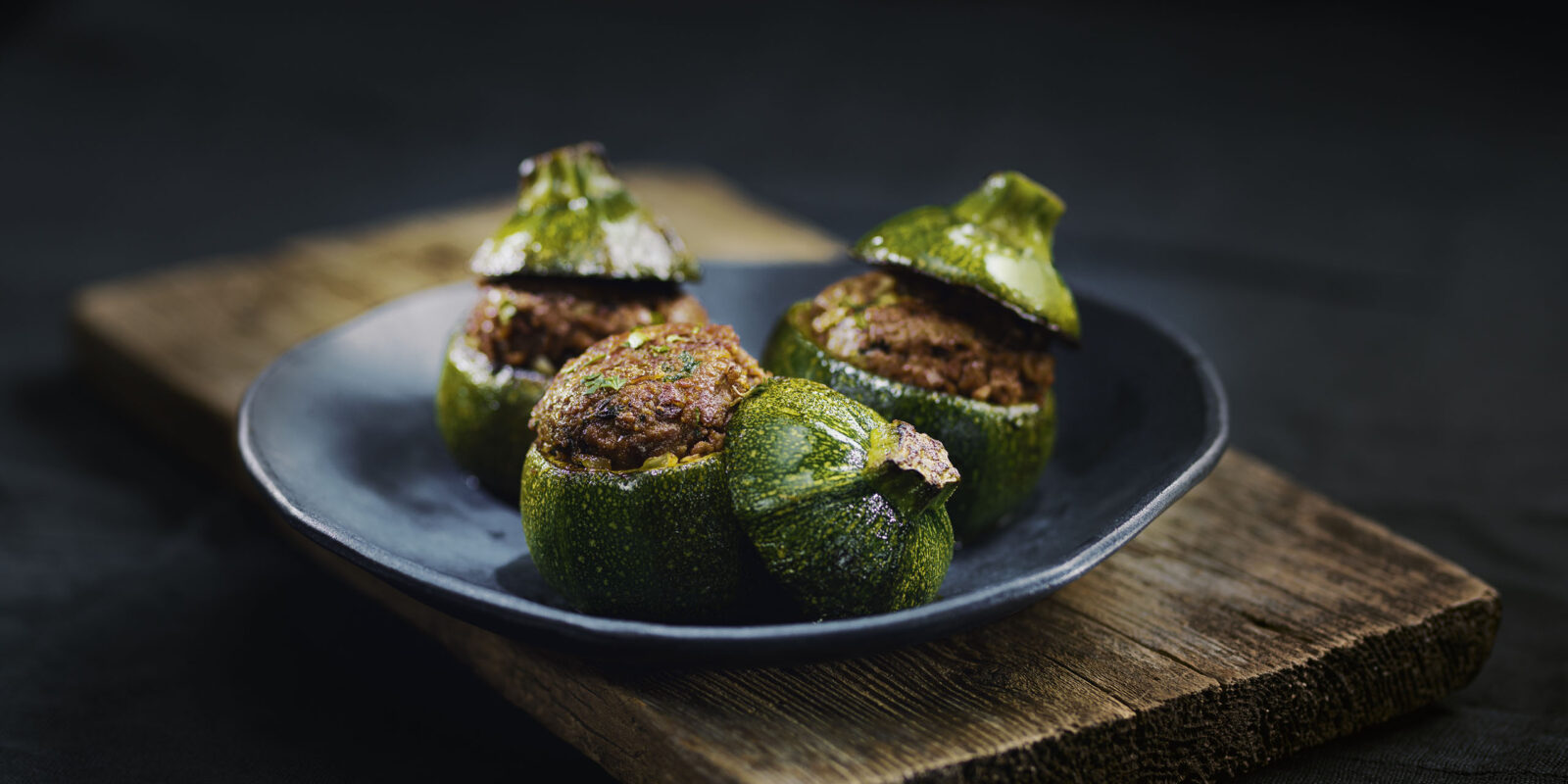 Best recipe to gather around the table those who eat everything and those who eat almost everything with this simple and family dish!
Try out our vegetarian stuffed zucchinis recipe!
Suitable for flexitarians / vegetarians
Ingredients for 2 people
1 container of ACCRO 100% plant-based mince
4 round zucchinis
1 small onion
1 clove of garlic
15 g grated parmesan cheese
1 tablespoon parsley
1 sprig of thyme
20 g breadcrumbs or stale bread
20 cl fresh cream
1 tablespoon olive oil
Salt, pepper
Food Preparation Time
15 minutes
Recipe step by step
Step 1
In a bowl, add the mince, the chopped onion and garlic, cream, breadcrumbs, Parmesan, parsley and thyme.
Step 2
Mix well until thoroughly combined.
Step 4
Wash the zucchinis and carefully remove the seeds and flesh. Salt the zucchinis lightly. Fill the zucchinis with the stuffing.
Step 5
Arrange the zucchinis in a dish, drizzle with olive oil and bake for 45 minutes.